Buttevant 4 mile

The Buttevant 4 mile road race took place today. West Limerick A.C had four athletes representing us. George O'Sullivan placed 19th in a time of 25:31, followed by Damien Roche in 59th place in a time of 29:53. Ann Marie Cagney had a strong run to place 85th overall in a time of 32.06, followed by Paul Crotty in 113th place in a time of 34.20.
Munster Juvenile "B" cross country  2021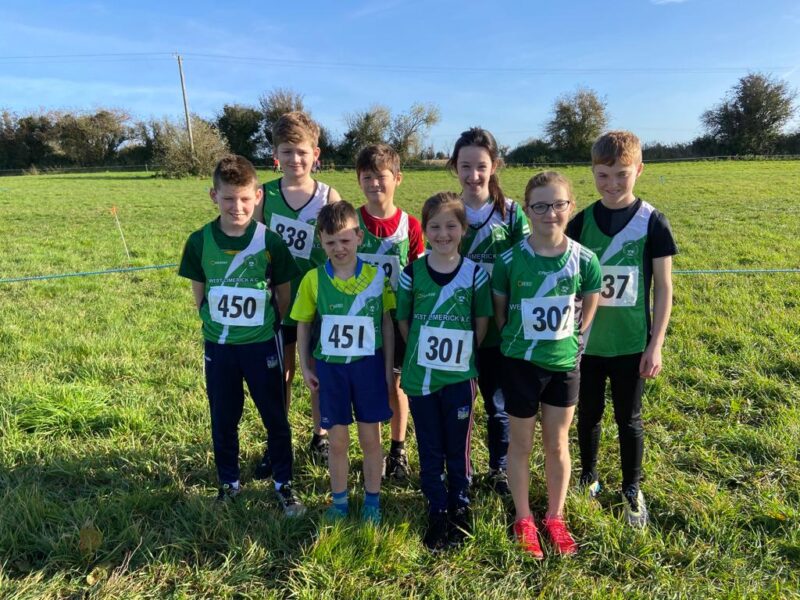 We had 8 athletes travel to Castlelyons in Co. Cork today for the Munster Juvenile "B" cross country 2021. Well done to all for taking part it was a fantastic day out for the club with great performances from everybody.
Results:

U11 Girls- up first we had the U11 girls with Eavan Lyons and Amy Lenihan racing. Both girls had super races. There was 145 girls racing. Eavan Lyons placed 13th and Amy Lenihan 101st.

U11 Boys- Darragh Collins had a fantastic performance to place 2nd and win a silver medal.
Noel McCarthy placed 118th. There was 133 racing.

U13 Girls- Well done to katie Lenihan for having a strong run to place 40th out of 93 runners.

U13 boys- Fergus Maharg had an excellent race to place 65th out of 79 runners.

U16 boys- Garvan Lyons had a brilliant run to place 16th. Sean Maharg ran a strong race to place 27th.
This race had 31 athletes.
Adare 10k 2020
Adare 10k 2022 online entry is now Sold Out. Due to unprecedented demand our 600 race places went in just 12 hours. Covid permitting we will have 400 more places in Janurary. Thank you to everyone who entered today. We will update our social media and website with all race information.