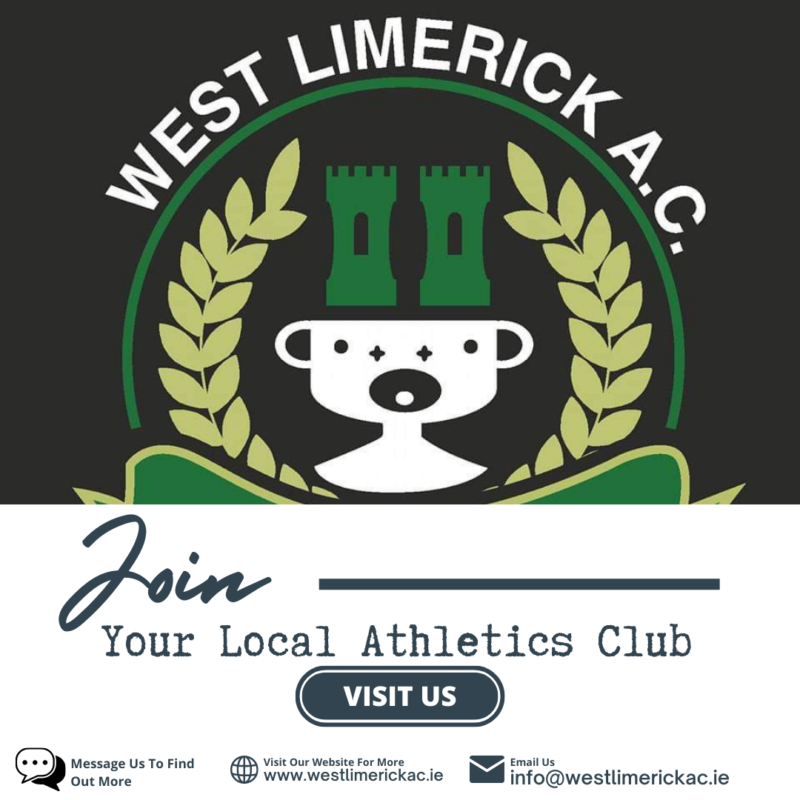 Curtins Londis Adare 10k 2023 – Training Group
As part of our race preparations West Limerick Athletics Club have set up a new weekend training group. This is open to all current & possible members.
Tuesday:We have two training groups training towards Adare 10k. On Tuesdays we have our Fit4Life and Interval training groups who train on the Limerick Greenway, starting in Newcastle West at 7pm.
Sunday: Group training, meeting at 10am in Rathkeale to train on the Limerick Greenway. It will be every Sunday morning up to race day. It is open to runners of all abilities and begins on January 8th.
We would love to see you there as we start our training together.
Adult club membership for 2023 is now open and costs €35. You can find out more about our club on www.westlimerickac.ie and our social media channels.