Milford Hospice 10k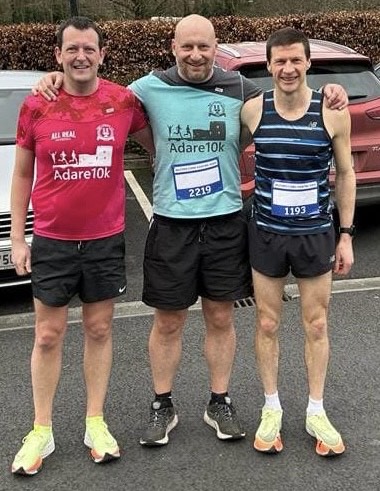 This is a special race on the running calendar for many people. The care and support that the Milford Hospice and its community care teams give to the people of Limerick and beyond was acknowledged by a very large turnout.
There were over 2000 runners and walkers taking part in this event around the University of Limerick and its surrounding areas. These entrants were well taken care of by a huge team of volunteers and local Gardaí.
The day itself was a perfect fresh morning for a run and it started with a fast pace.
The Men's Top 3 were as follows
1st Ken Junken 32:46, 2nd Colm Turner 33:05 and 3rd Shane Scully 33:32.
The Women's Top 3 were as follows
1st Sharon Cleere 38:58, 2nd Sophie Moroney 39:57 and 3rd Ciara Woulfe 40:32.
West Limerick Athletics Club were very well represented. First home was Karl Lenihan 34:07. He was followed closely by Mike Sheehy (pb) in 6th 34:12.
There were many others also running including Kate Murray (pb), Karol Downey (pb), James Costello, Kevin O'Donoghue , John Fitzgerald, Tara Carr, Eddie O Sullivan, Martin Liston, Paul Crotty, Mary Healy, Mary Ita O Connor, Olga O Mahony, Declan Lynch, Mark Ryan, Trish Collins, Ciara Moroney, Con Mulcahy, Mags Moloney.