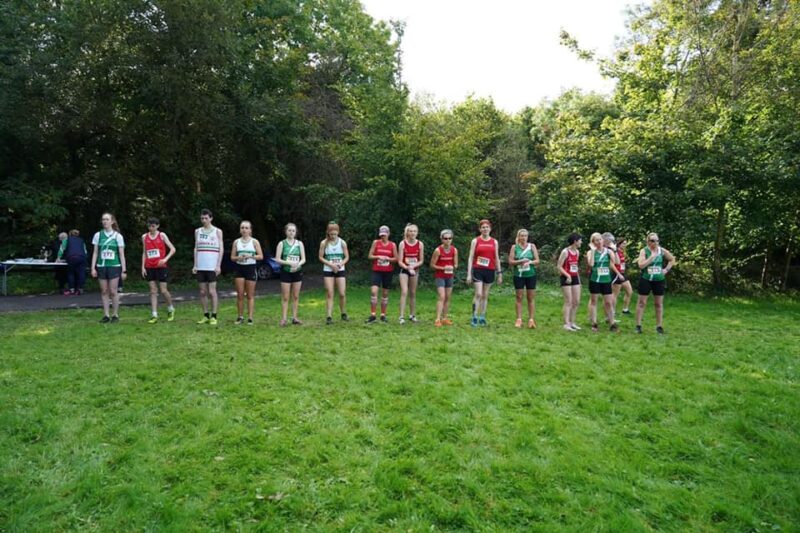 County Senior and intermediate cross country
We had a fantastic turn out of runners in both the ladies and men's senior and intermediate races.

Ladies results: The ladies course was 4km. Sophie Moroney of Emerald A.C took gold in the senior ladies race in a time of 16:19 with Tanya cox of Dooneen A.C in second and Karen Raine in Third. Kate downes placed fourth, followed by Fiona Bourke in 7th place, Mary Folan Ryan in 12th and Tara Carr in 13th. The ladies team placed second in both the intermediate and senior races. Well done ladies fantastic running.

Men's results: The senior men's race was 8km long. There was strong talent in this race with Niall Shanahan of An Brú A.C taking gold, followed by Declan Moore of Bilboa A.C in second place and our own Declan Guina finishing third to win bronze, We had a very strong men's team of Karl Lenihan, Niall O'Callaghan, Mike Sheehy, Aogan MacDomhnaill, Gary Carroll, Killian Lynch, John Whittaker, Jerry Curtin, Kevin O'Donoghue, Noel Fitzgerald, Kevin Kelly, Gerard Donovan, Con Mulcahy, Mark Ryan and Declan Lynch. Everyone raced fantastic and the men's team retained the senior cup finishing in first place.
Well done to everyone and a special thank you to the volunteers and supporters.