Adare 10k
The prestigious Adare 10k is entering its 28th year offering a fabulous route around the beautiful setting of Adare village and the surrounding countryside.
The 2022 edition of the Adare 10k will provisionally take place on: Sunday February 27th at 1pm.
All the latest information and updates can be found HERE on our Adare 10k Facebook page.
Race Details
There is limited elite entry: Times: Men Sub 33 minute 10k , Women Sub 37 minute 10k. Contact info@westlimerickac.ie for details.
Race timing will be provided with Ireland's premier chip timing company MyRunResults.
For 2019 we invited back the previous winners of our race as guests of honour. We will be continuing this into 2022. It raised the race to a higher race standard. The previous winners include some of Ireland's best athletes including a host of Irish Internationals, Olympians, Boston Marathon winner and National XC winners. Previous winners can be viewed here
The course is accurately measured with a jones counter. The race has a valid race permit (number 22/002) and is approved by Athletics Association of Ireland.
Adare 10k was held virtually in 2021 due to the Covid Pandemic.
The results from Adare 10k 2020 can be viewed here
We hope to return to as close as normal to the usual race day experience in 2022.
Maps & Route
Here are a few maps and images of the location, route and start point with parking info.
Adare 10K FAQ'S:
1. Number collection on the Saturday will be from 2pm to 5pm , Sunday 10am to 12:30pm is at the Adare Village Hall.
You can collect your race t shirt when collecting your number.
2. Race starts at 1pm Sharp. The start line is on Abbeyview road – just down from the Londis shop.
3. The road is not closed but Gardai hold traffic in Adare village at the start of the race. Marshalls will be at road crossings.
Please listen to all marshalls and volunteers. Please respect the residents before and after the race.
4. Results will be on the myrunresults.com
5. Race day photography will be taken by SkyView Photography
6. Prize giving, awards, teas, coffees, food will be in the Adare village hall after the Race, if permitted under guidelines at the time.
7. Visit adarevillage.com for any eating or accommodation questions.
8. Any garments left at the start/finish line or in the hall are left at your own risk. While we will try to return garments to owners it is not always possible.
9. Medals will be presented when you cross the finish line.
10. An in depth preview can be found on Running in Munster
11. The water stop is located just after the 5km road marking.
12. The course records are Men: 2020 Kevin Maunsell 30.18 , Ladies: Barbara Cleary 36:00
Thank you to all who have entered, and we look forward to seeing you soon.
Adare10k organising committee.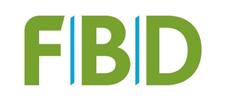 Want to Join The Club?
Adult Membership is currently open. If you have been a member of a different Athletics Club in the past 3 years a Transfer Form is required. Please contact us and we will assist with the transfer.